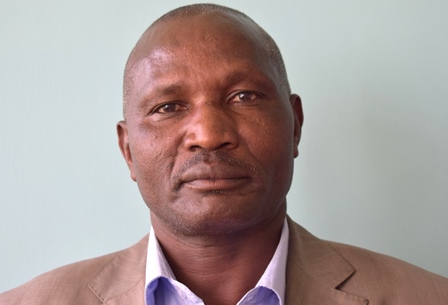 Dr. D.N. Karanja, Chairman, Dept. of Veterinary Pathology, Microbiology and Parasitology
The Department of Veterinary Pathology, Microbiology and Parasitology aspires to be a leading centre of excellence in research, training, diagnosis and consultancy in animal and zoonotic diseases; and in environmental issues. The objectives of the department are:
 to continually develop and review teaching programs and short courses in consultation with stakeholders, taking into account the changing trends in the professional and market demands.

to undertake annually at least 10% improvement of facilities to support teaching, research and diagnostic services and therein expand income into the department by at least twenty per cent.

to annually increase by at least 10% new research grants, peer-reviewed publications and conference presentation and through research, support outreach activities, innovations and conservation of the environment.

to annually enhance staff competence through soft skill training courses, seminar and guest lectures.
By implementing the above objectives, the department will contribute to the improvement of animal health and productivity, human health, poverty alleviation and environmental sustainability. The department is committed to high-quality training to produce competent, competitive and professional graduates. We also seek to undertake high-quality scientific research, diagnostic, consultancy and extension services to support the development of the animal industry, food security and safety, animal and human welfare.
The Chairman's Vision is to guide the department to be a competitive centre of excellence in academic, research, diagnostic and other consultancies, outreach and extension, in veterinary, wildlife, fisheries and natural sciences in a sustainable environment.