This year's World Fisheries Day took Place on 21st November 2022 in Kayaba, Mathira West, Nyeri County.
The Faculty of Vet.Medicine, University of Nairobi was Represented by Prof. R.M. Waruiru and Mr. E.M. Nyaga where they had an opportunity to present two posters of the Research findings carried out in the department.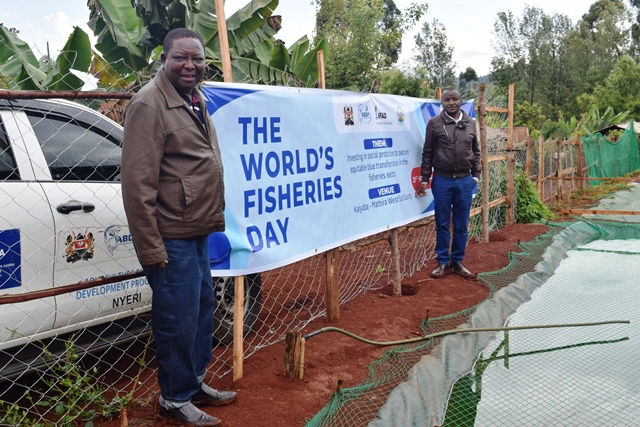 Trip objectives
The objectives of this trip were to:
Disseminate research findings of projects undertaken in central Kenya by the Kabete fish team

Explain to stakeholders the general fish health management and antimicrobial resistance

Inform stakeholders of diagnostic facilities available in the DVMP

Inform stakeholders of academic programs offered by the Faculty of Veterinary Medicine
Poster presentation
Presented two posters on fish health entitled: 
Prevalence of farmed tilapia and catfish parasites in Central Kenya

Risk factors associated with fish health in Nyeri County, Kenya.
Trip outcomes
Stakeholders (organizers and farmers) appreciated our presentations

Linkages were established i.e., sending of 2nd and 3rd year BVM students commercial fish farms for attachment. These include Kiganjo Trout, Trout Tree, Jitunze and Makindi farms among others. However, students should apply early as there is fierce competition from other institutions of higher learning. Farms practicing integrated farming are willing to support students undertaking their postgraduate projects.
d) Recommendations
Academic members of staff should be encouraged and facilitated to attend stakeholder workshops to disseminate their research findings.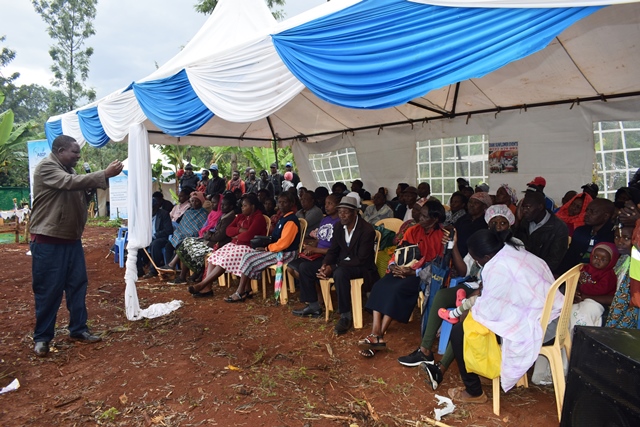 Prof. Waruiru training farmers from Mathira West Sub-county on fish health management and antimicrobial resistance